A few minutes ago, for a moment I thought I was coming down with something.
I felt woozy and sick to my stomach. My husband has a bad cold. I thought it got me too.
Then I realized I was coming OFF of something.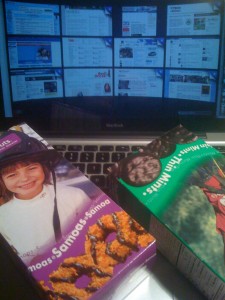 Earlier today I considered crushing up and inhaling some thin mints because the standard delivery system of hand to mouth just didn't seem to be cutting it. (Not really, but it sounds funny, doesn't it?) Then I thought about this article I read recently about the addictive quality of junk-food.
I've never been a slave to nicotine, but I could definitely mainline some Samoas.
While I recover with some Tagalongs – I can't help but consider "one wafer thin mint."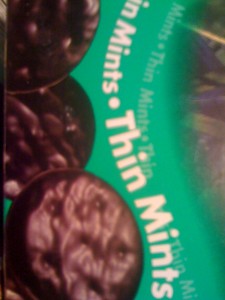 And the possible very disgusting result….